Roush 2018-2022 Mustang Rear Aero Foil Kit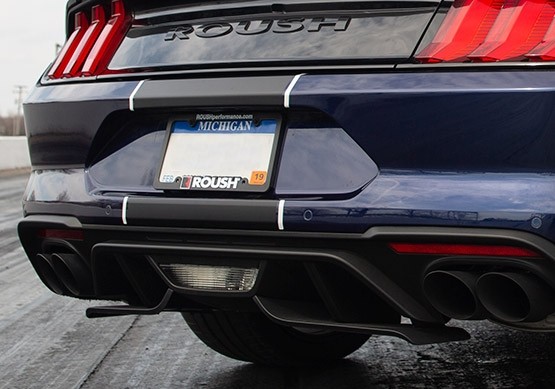 Roush 2018-2022 Mustang Rear Aero Foil Kit
Ready to race, or just show off the performance capabilities of the 2018-2021 Mustang? Add ROUSH Rear Valance Aero Foil Kit, designed to work with the factory quad-tip GT valance! 
Designed utilizing techniques used in racing to improve aerodynamic efficiencies, ROUSH Rear Valance Air Foils work to separate the airflow beneath the car, allowing a smaller portion to follow the under-body contours, adjusting rear downforce. 
Each piece is made from high-strength TPO (thermal plastic olefin) with a black stipple finish, for an OEM look and lasting durability. The plastic is molded with high-pressure injection, the same process used by OE automotive manufactures, which allows for impact resistance and durable flexibility, while remaining lightweight with low density.