Hawk HP520 Dot 4 Street Brake Fluid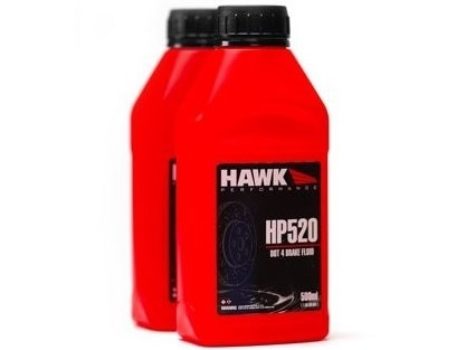 Hawk HP520 Dot 4 Street Brake Fluid
Hawk's HP520 brake fluid is an improvement over OEM brake fluid with a higher boiling point. This fluid is great for street use and is suitable for occasional track days for any vehicles taking Dot 3 or Dot 4 fluid. 
For most mustang brake systems, we use roughly 2L to fully flush & bleed the system, thus we recommend about 4 bottles.
This brake fluid is sold in individual bottles.  

Street Brake Fluid
DOT 4 Brake Fluid above OE spec
Minimum dry boiling point of 500°F / 260°C