Hawk 2015-2022 Mustang HP Plus Front Brake Pads - 4-Piston 14" Non-Brembo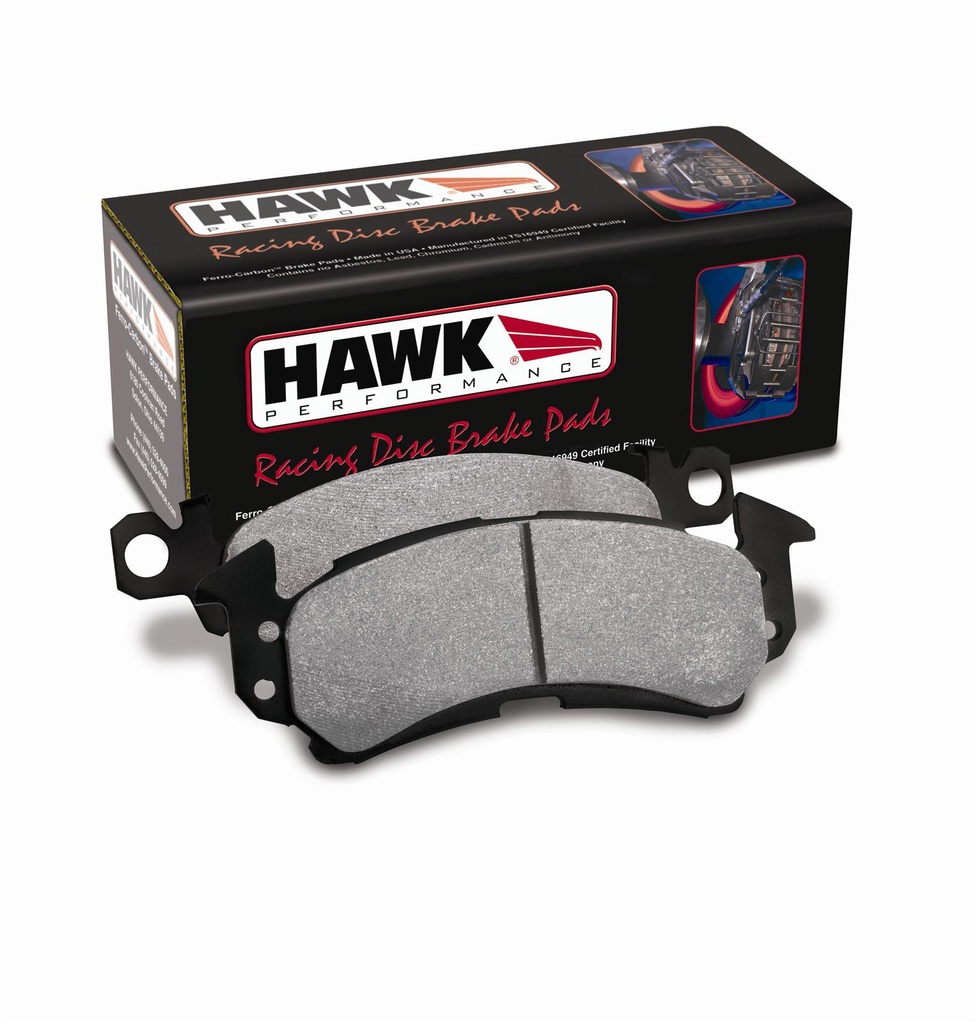 Hawk 2015-2022 Mustang HP Plus Front Brake Pads - 4-Piston 14" Non-Brembo
Due to the dramatic friction levels necessary to achieve "race-level" braking, your rotor wear, noise, dust, and pad wear may be increased—meaning, you need brake pads that stand up to the challenging environment. Hawk Performance HP Plus compound brake pads can take the heat at the track and get you home safely, without your having to change your brake pads in and out. They feature high-temperature resistance and are designed for the serious street and autocross enthusiast. Order the set designed for fitment on your make and model.

These pads are best used as an aggressive street pad with solid entry level performance in autocross & track days. 
Note: The factor 4-piston non-Brembo brakes that come standard on 2015+ GT and 2015+ Ecoboost performance package have rotors which vent to the outside. This prevents them from being cooled via commonly installed brake cooling ducting found on many track cars. Upgrading to the 6-piston Brembo brakes or a suitable 4-piston setup with rotors that vent to the inside should be strongly considered for anyone looking to heavily track their vehicle.