Project Introduction: Operation Top Gun
"I feel the need... the need for speed." If you don't like Top-Gun quotes, best stop reading now. If you have a need for speed, and the need for a '72 Maverick reimagined as a vintage Trans Am style race car, keep on reading! 
This customer's love for the Maverick platform started when he received a 73 mercury comet (same chassis as the Ford Maverick) as his first car. Just like any teenager of the muscle car golden era would do, he rolled up his sleeves and started modifying the car. But, in an era of unprecedented factory performance, the little Mercury Comet simply received "no respect, no matter how much he put into it." Fast forward a few decades and the customer acquired a 1972 Maverick Sprint. For those not in the know, the Sprint was a one year only option that saw just 15,425 units produced out of a total 255,000 Mavericks built in '72. Designed to commemorate the 1972 Olympics, the package brought red, white, and blue schemes to both the exterior and the interior. The only thing more patriotic than this car might be an F-15.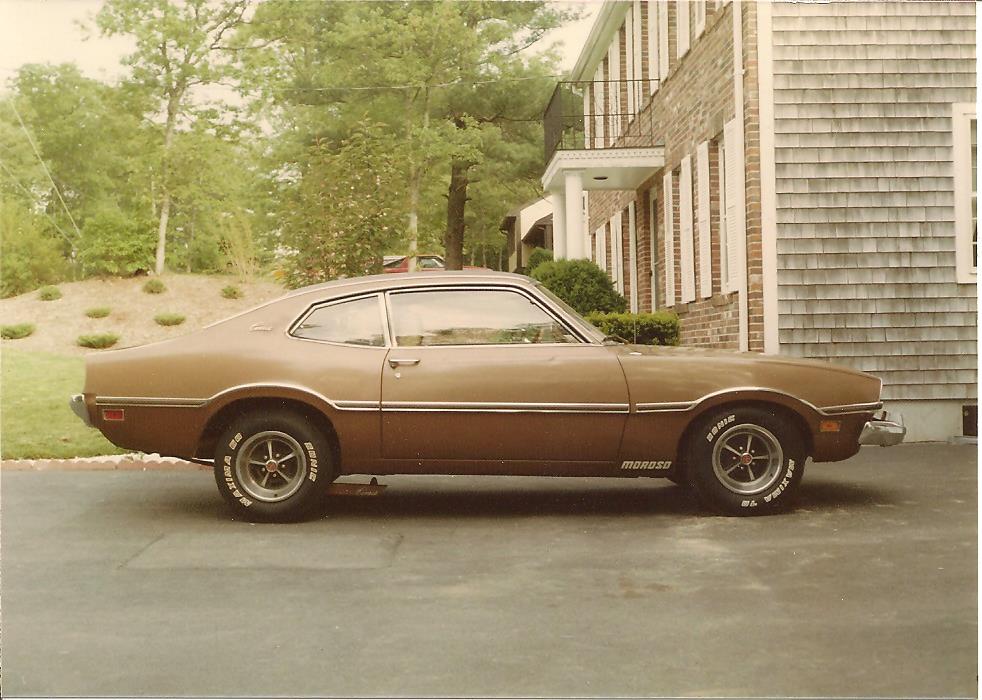 Part 1: The vision 1/1/2023
Talk to me Goose... The goal here is simple, create a re-imagined '72 Maverick based on what it might have been had it competed in the Trans Am Racing series. We've seen a number of well-done Maverick resto-mods usually done up with a Coyote Swap or turned into drag cars. But, the world is sorely lacking a freedom dispensing, road course racing, take no prisoners Maverick Trans Am car. 
To be period correct, this car will retain a  hopped up Ford small block, big tires, and a 5-speed manual gearbox. In addition to this, the customer wanted to do his best to match the theme of vintage trans am cars by working hard to keep the factory body lines in-tact. This presents us with a unique challenge as this car is going to be 6" wider and 7" lower than the factory vehicle. Inside we are looking to continue that period correct race car feel. Per the customer's request, the dash will be retained and the car must be streetable. However, the interior will be bare bones with non-critical components removed for weight savings. Race seats and a 70's style roll bar will also be incorporated. Underneath, things will get a little more fancy with our CorteX SLA, CorteX Cambered Rear M88 Axle, a T2R differential, 6 piston big brakes, and modern shocks.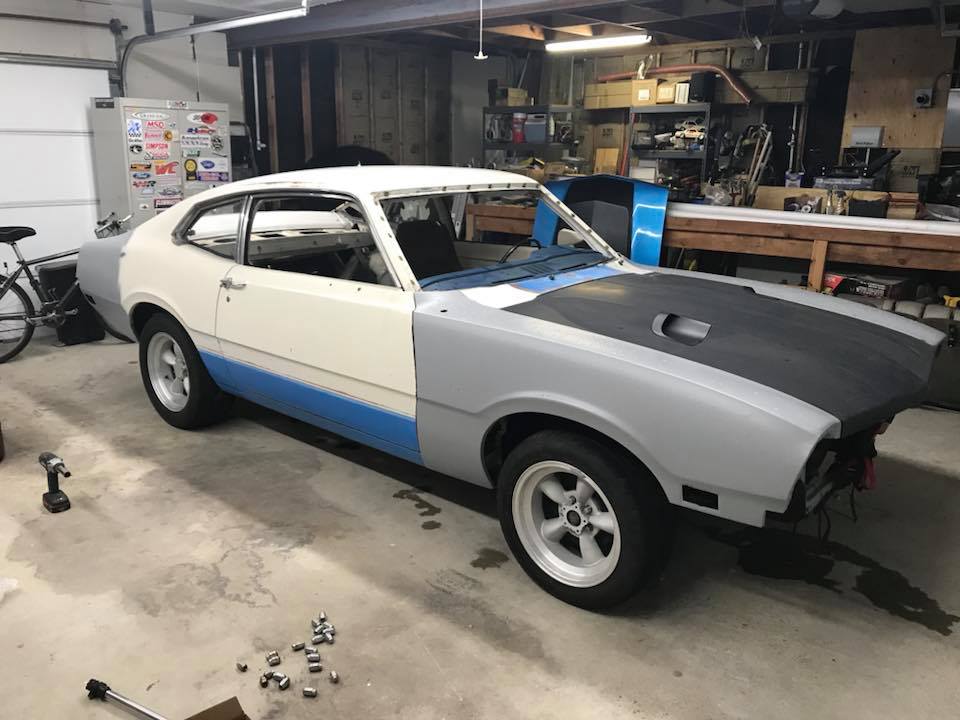 Let's turn and burn. And burn the boys did, right through the factory shock towers to make way for the new CorteX SLA Suspension system. While our kit is designed for Mustang and easily adapts to fit Falcon (since the two share the same platform,) we were pleasantly surprised to see that the majority of components transfer fairly seamlessly into the Maverick platform as well. While the engine cross brace is a custom piece, the shock tower mounts, A-Arms, and spindles are all good to go.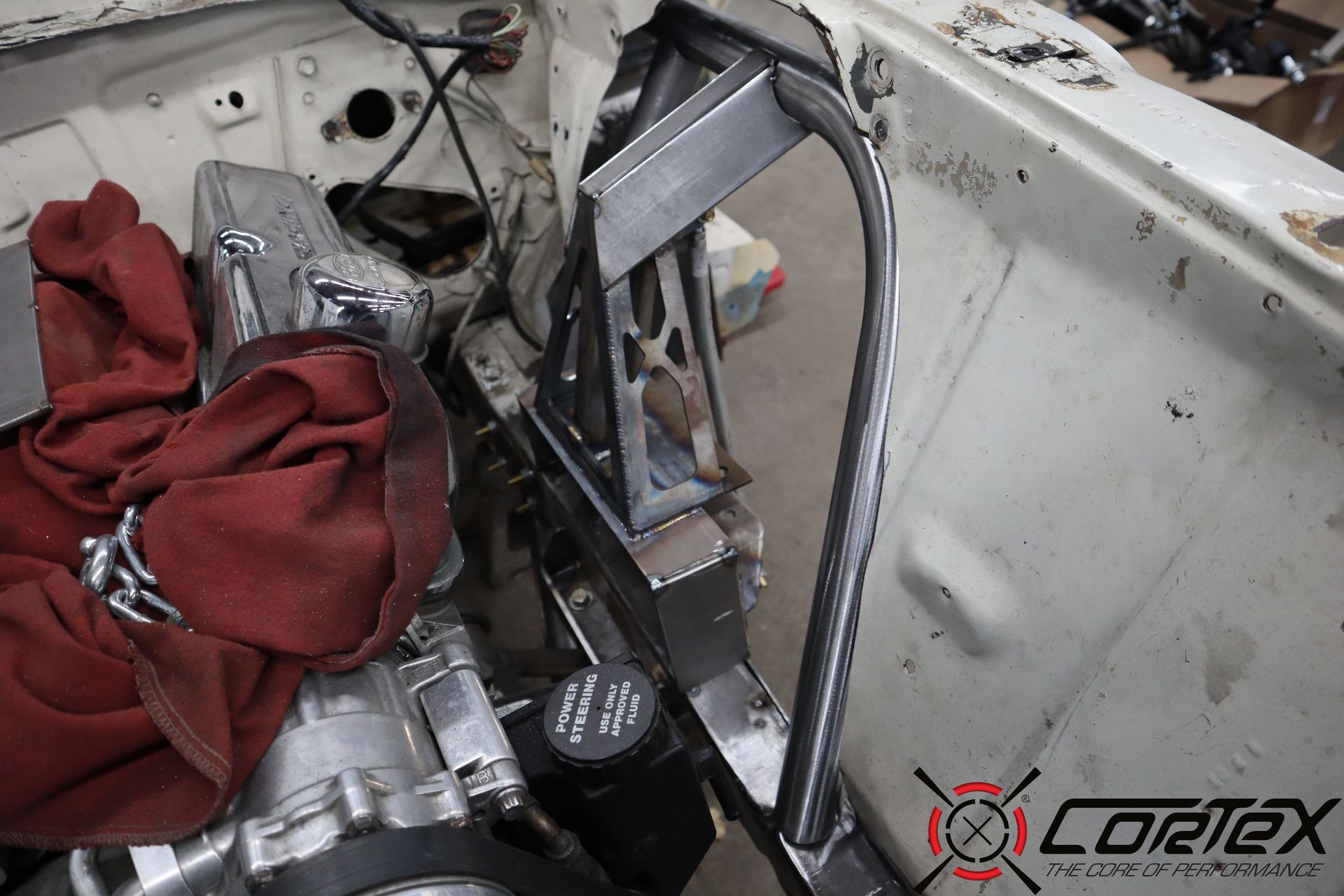 The guys did a fantastic job trimming out the factory shock towers and tacking in our units along with the support braces.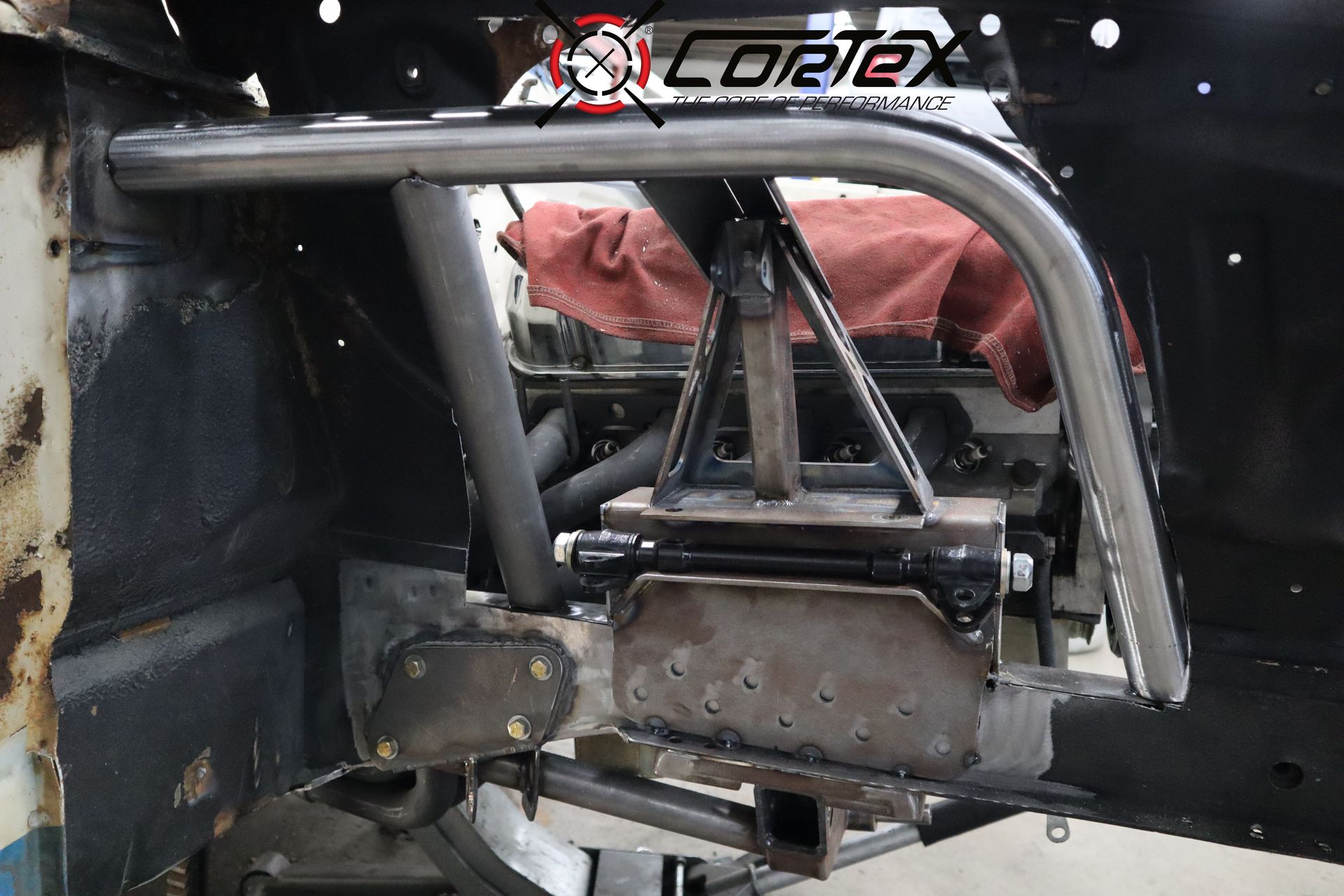 The elimination of the factory towers frees up a tremendous amount of room in the engine bay. Coupled with this traditional push-rod SBF, space is definitely not a constraint.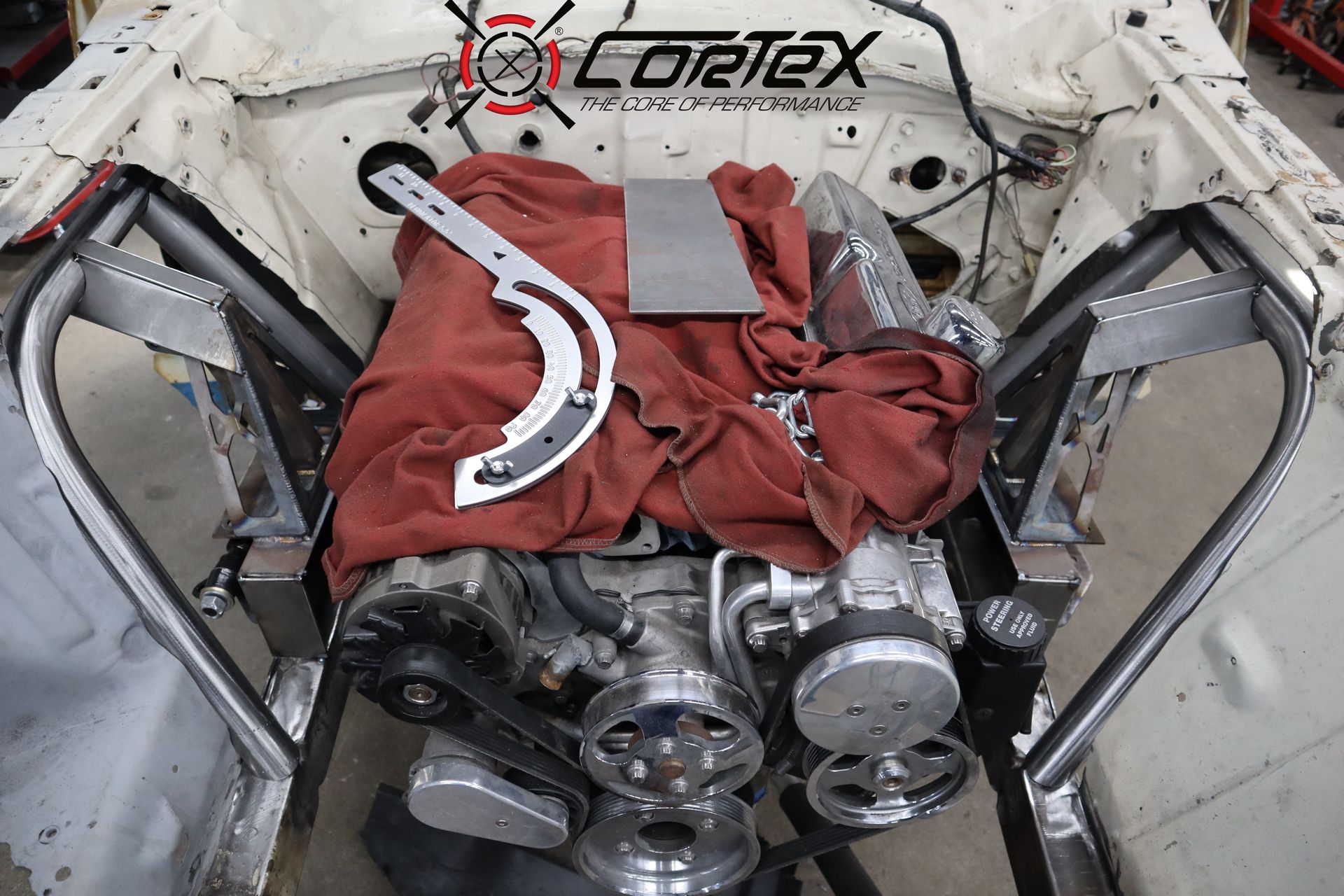 Eager to see what this thing looks like wearing some modern rubber, the team quickly finished installation of the A-Arms, spindles, and some temporary rods to simulate shock length.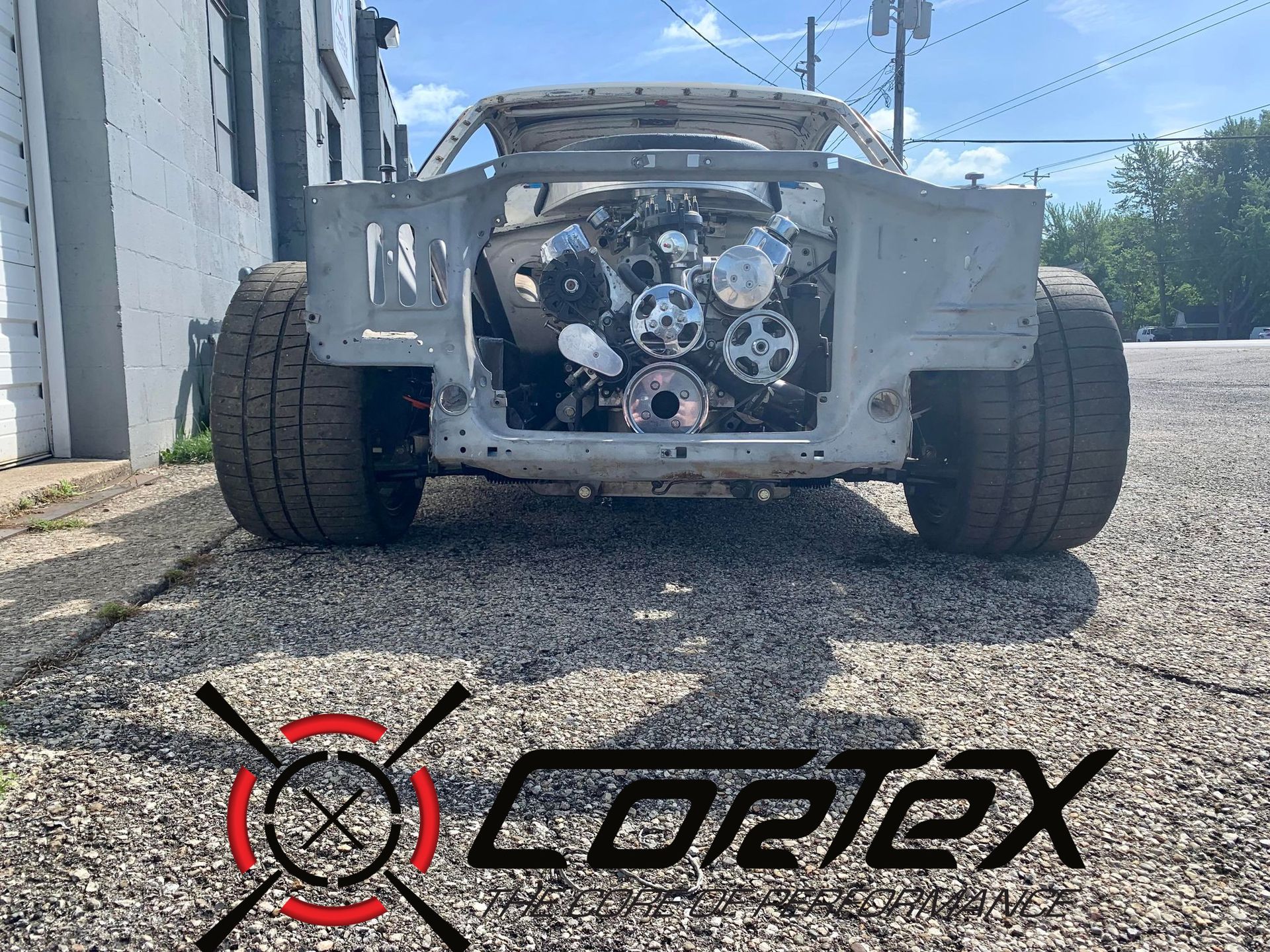 The result is pretty serious looking. These clearly will not fit under the factory fenders but, that doesn't mean we didn't at least see how much wider the car sits. By our estimates, even with a notable amount of camber, we will need every bit of 2-3" per side in order to utilize a 315mm tire. 
The TA style air cleaner that was mocked up here really helps to bring in that retro racer look to the engine bay.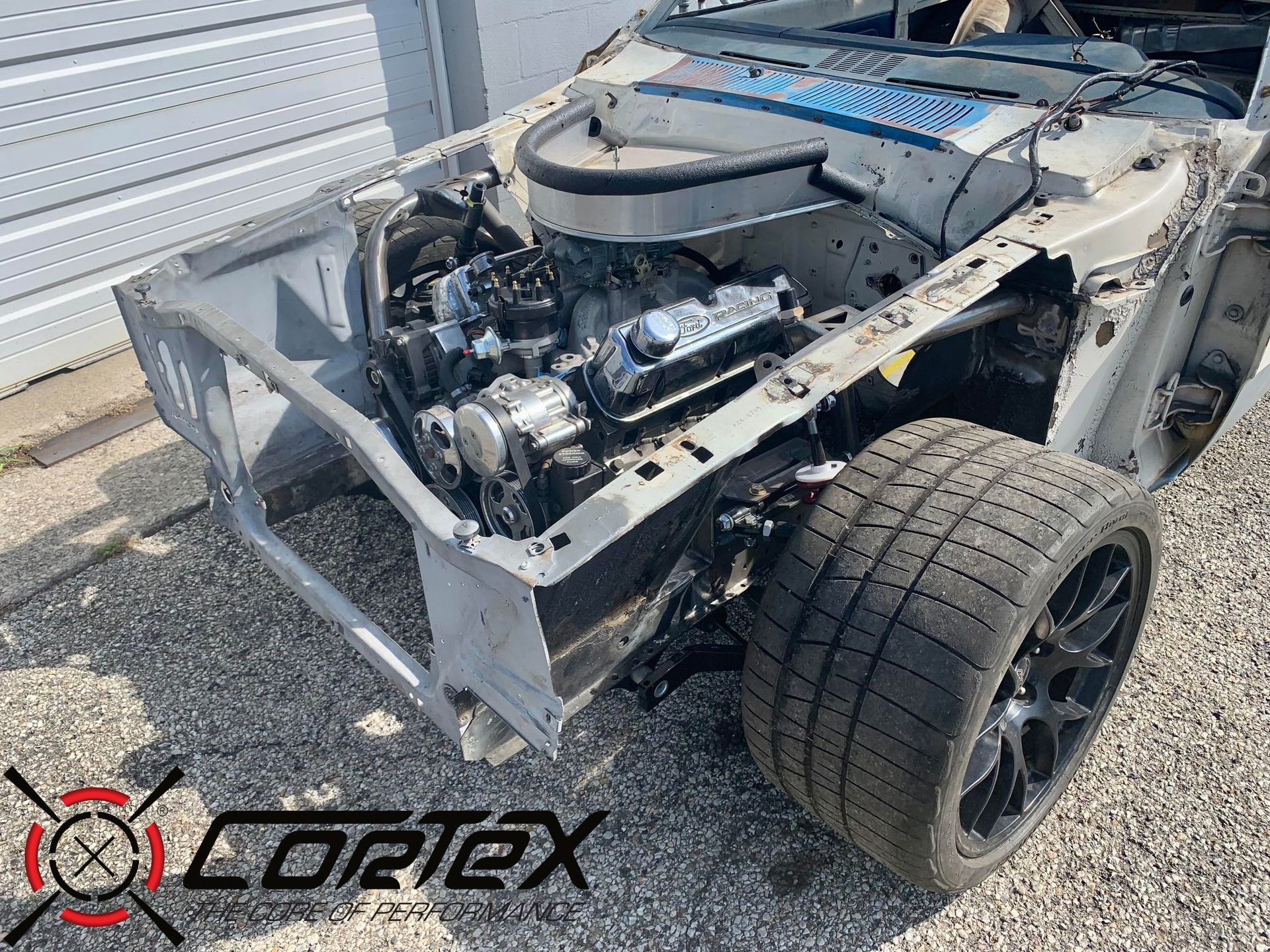 We're pretty happy with how this little Maverick is turning out. In our next update, we'll spend some time covering brakes, steering, and start addressing the rear suspension.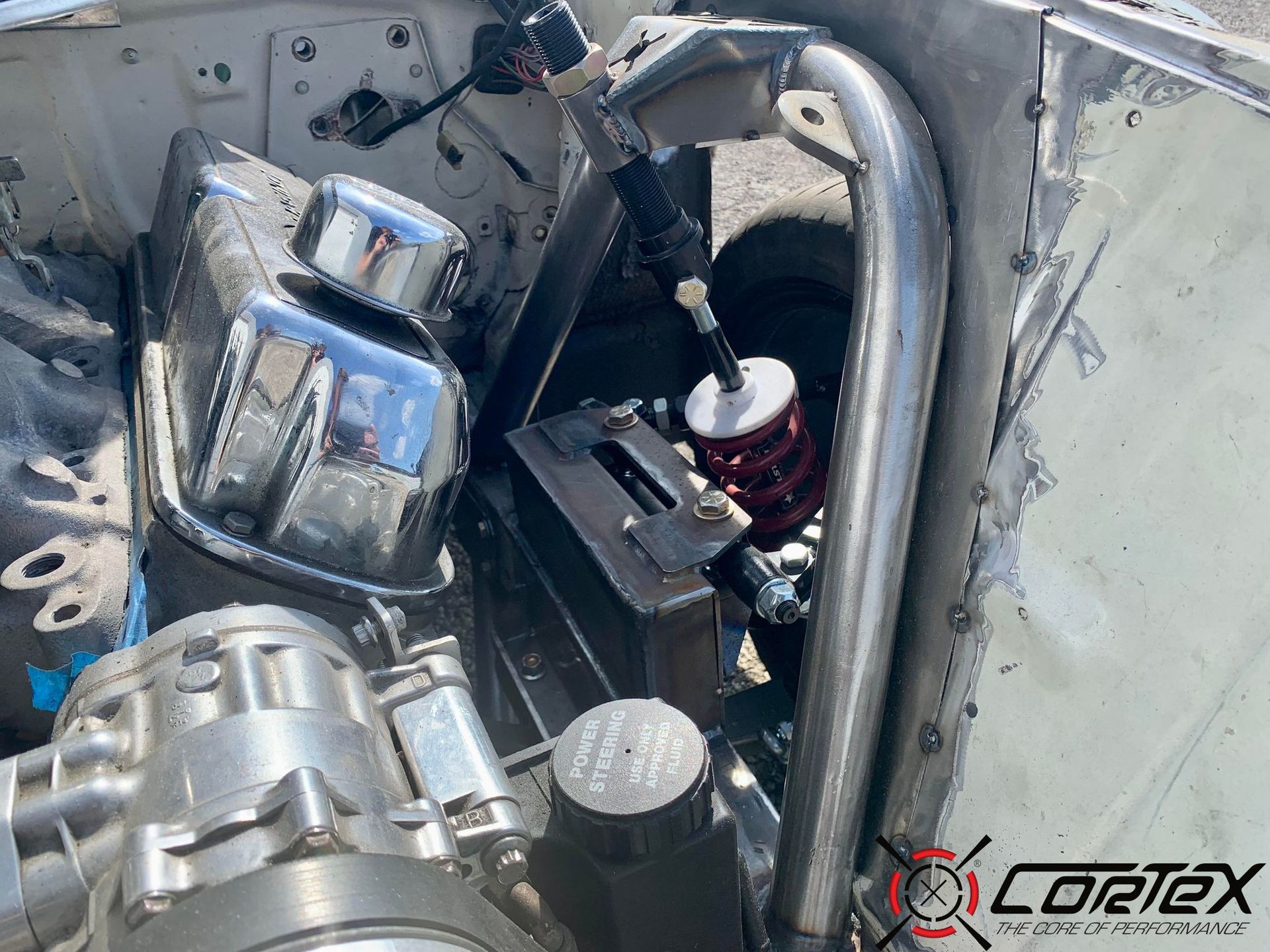 Remember boys, no points for second place.